Humpday Roundup: Brody Jenner and Whitney Port — Are They or Aren't They?
It's Wednesday. The greatest day of the week, if you happen to be the Humpday Roundup, the lascivious leprechaun that leers into the goodie-goodie-gum-drop going-ons of our favorite celebrity rumored couples.  Here, we take a completely objective, no-nonsense investigation toward answering the ultimate question: Are They or Aren't They?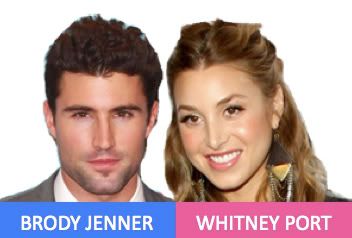 He, the handsome socialite progeny of the 1976 Olympic Gold Medal decathlete with more television hookups than Arthur Fonzarelli. She, the feisty fashionista former cast member of The Hills and star of her own creatively named docu-drama series, The City. Could these two adorable MTV natives finally find true romance in each other's arms, and legs, and super-coiffed hair?  Well, according to the New York Daily News, Brody Jenner and Whitney Port were spotted just last week "canoodling at an L.A. hot spot". Canoodling? At a hot spot? I think we're all adult enough to know what this means.
Verdict:  Humping, but definitely no mussing up of the hair.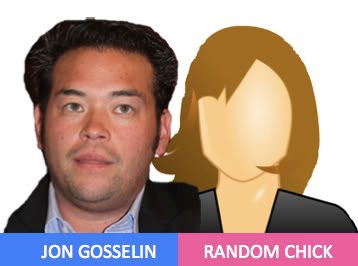 This former family man and divorced father of eight has been hitting the lady circuit with the restrained caution of a drunken sailor on shore leave.  Formerly linked to such femme fatales as Kate Major and Unidentified Ladyfriend, Jon Gosselin is now rumored to have had a sit down dinner with the parents of his latest love labored lost, Random Chick. 
According to People Magazine, Jon got along famously with Random Chick's mother and father, as Jon regaled the evening's guests with adventurous tales of his quick fixes for Windows 7 security breaches, his recipe for stretching a pound of ground round into a dinner for ten, and tense moments almost caught leering down the top of the check-out girl at the Super K-Mart.  Who could not love this guy?
Verdict:  Sadly, the days are numbered for Random Chick as Jon already has his eye on the inexplicably interested, Female Coworker.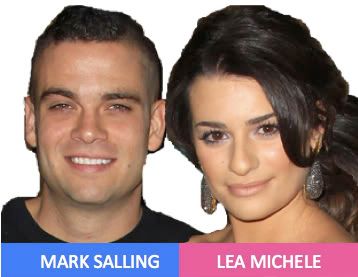 We know Mark Salling love his job a a cast member of the super-duper-singing TV show, Glee.  Does he love it so much that he's stolen fellow cast member Lea Michele straight out of her rumored afternoon delight with "classmate" Cory Monteith?  The pair were seen arm in arm at Fox's All-Star Party the other evening. Granted, this was a publicity event, but when's the last time you had your arms around a coworker late at night?  Precisely!
Verdict:  Sing it, sister.  These two are making sweet sweet music.