Did "Hollywood" Kill Brittany Murphy?
Appearing on the Today show, Simon Monjack, husband of deceased actress, Brittany Murphy, along with Brittany's mother, Sharon Murphy, adamantly dismissed rumors of cocaine use, extensive prescription drug-taking, mental disorders, and anorexia.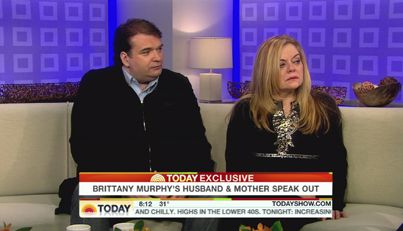 They insisted any and all of these rumors were flat out false. And in the oddly long absence of an official toxicology report, this begs the question: What did kill Brittany Murphy?
According to Brittany's husband and mom, it was "Hollywood" — specifically, the brutal treatment of talent by the industry, the media, and, presumably, the fans.  They point to Brittany's more recent dismissal from voice-acting the role of Gloria in "Happy Feet 2″, based, they say, upon a rumor that Brittany was becoming difficult to work with and unreliable. 
Gossip mongers, rumor spreaders, vicious insiders (and outsiders)  — that's who's responsible, according to the family.
THE VALIDITY OF THE ARGUMENT
It's extremely rare for a 32-year old woman to die from completely natural causes.
It would not be absurd to think that the stress of working in Hollywood, the emotional, psychological, and physical demands, could lead to a number of disorders, any number of which could eventually become life threatening. 
The most common two among these would be drug addiction and eating disorders, both of which could lead to death, but both of which the family denies ever touched Brittany.
Then what?  One simply can't perish from unhappiness or job discontent or having a jerk as a boss.  Heart attack from stress?  It's certainly not impossible, but it remains statistically unlikely, and it would tend to fly in the face of the far more common cause of death among young celebrities.
CELEBRITIES GONE TOO EARLY, THE COMMON THEME
Outside of accidents, most notably automobile related, the common theme that runs through young celebrity deaths is as a result of drugs, both prescription and illegal.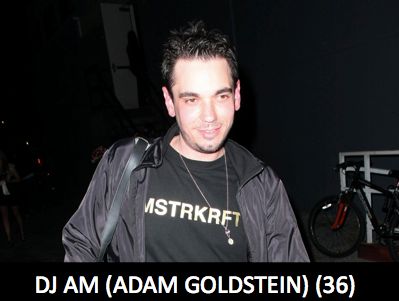 Battling addiction to crack cocaine most of his adult life, on August 28, 2009, DJ AM finally succumbed to drug overdose when mixing crack cocaine with numerous prescription medications prescribed to him as part of his recovery from burns sustained in a plane crash (along with good friend, Blink 182's, Travis Barker) a year earlier.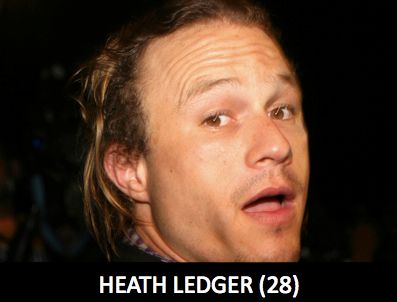 Reports are that Heath Ledger resorted to more and more prescription drugs as a means to cope with stress and anxiety related to his work, until on January 22, 2008, those drugs were the cause of his death from acute intoxication of prescription medication.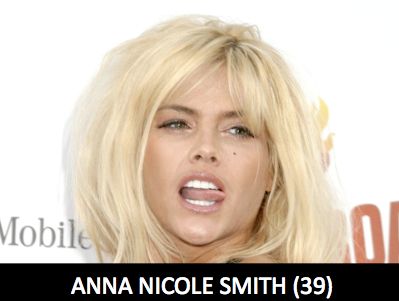 On February 8, 2007, Anna Nicole Smith was found non-responsive in her room at the Hard Rock Hotel in Hollywood, Florida, a death resulting from a acute intoxication by way of combination of eleven prescription drugs, most notably, sleeping agent Chloral Hydrate.
This physical comedian, straight from the heartland of America, Chris Farley struggled with obesity issues his entire life, leading to a weakened heart that failed in combination with a drug mix of cocaine and morphine on December 18, 1997.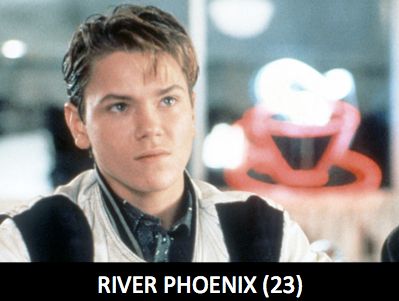 With a public reputation for environmentalism and clean living, most of the world was shocked to learn of River Phoenix's long-standing, drug-use, and, ultimate death from a combination of heroin and cocaine in the early morning hours of October 31, 1993, outside of Johnny Depp's nightclub, The Viper Room, in Los Angeles.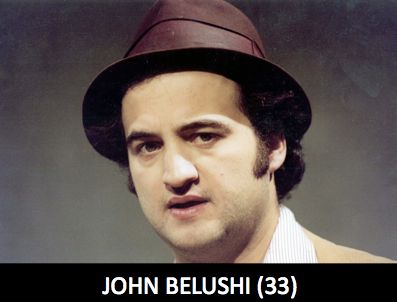 Having spent the night with friends including Robin Williams and Robert DeNiro, on March 5, 1982, John Belushi, overdosed on a speedball (heroin and cocaine, the same deadly concoction as River Phoenix) in his bungalow at the Chateau Marmont on Sunset Boulevard.
THE FINAL SAY ON BRITTANY MURPHY'S DEATH
Toxicology reports due back in a few weeks will shed some light on the precise cause of death.
While initial reports cited numerous prescription medications as a potential factor in Brittany Murphy's death, her husband continues to insist that a majority of these medications were prescribed for his own use, not his wife's, and that drugs played no role in her death.
Whether or not drugs factored into Brittany Murphy's death, it's hard to accept in total the claim of her grieving family that she was killed by "Hollywood", though the town and the industry and the job, and everything that goes with it, surely is tougher than often imagined by the glamorous photos and the larger-than-life stories.