Signs Your Celebrity Rehab Isn't Going So Well
The rehab process has become a right of passage of the modern day celebrity; so much so that it's even become the subject of popular reality shows, with celebrities baring their drug-addicted souls to the masses.
But let's be real. Not all celebrities are keeping the promises made at Promises in Malibu.  But how to tell the true converts from those who are decidedly due for a return visit in the near future? We've broken down some examples, signs if you will, that your celebrity rehab is not going well.
1.  You've taken over the microphone at Home Depot to serenade the shoppers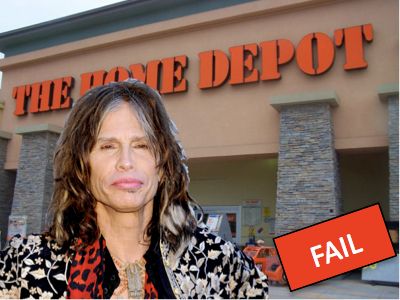 According to reports, Aerosmith front man, and recent checker-inner at prescription med drug rehab, Steven Tyler, took control of the public address microphone at a Palm Springs area Home Depot and began serenading the crowd with renditions of his classic songs.
Trying to keep the party going, Tyler proceeded to suck down helium to sing falsetto as he signed autographs for bewildered customers at the home improvement mega-store.
2.  Your new girlfriend is an under-aged pre-op transsexual lookalike of your ex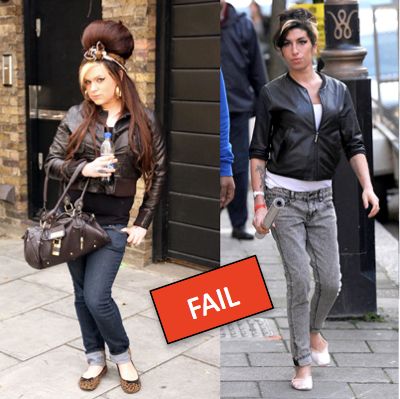 Apparently, Blake Fielder-Civil, the on-again, off-again, flame and favorite drug partner of singer, Amy Winehouse, really missing his boo during a recent breakup, found himself romantically involved with Mia McHugh, an Amy Winehouse impersonating pre-op transexual teenager he met through Facebook.
Recently just out of his latest round of rehab for drug addiction, Fielder-Civil denies that he was smitten with the near-teen-girl, but McHugh tells a romantic tale of forbidden passions, pleading love letters, and other stuff that we can't really print here out of respect for our family audience.
3.  You've asked for a maid and private quarters at your sex addiction clinic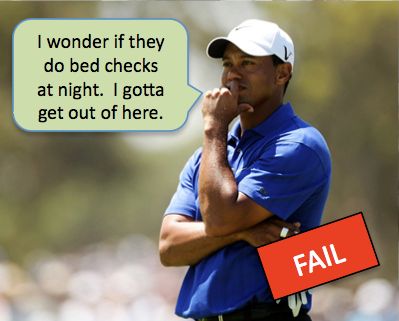 Rumor has all but turned into confirmed rumor of Tiger Woods having checked himself into more than one sexual addiction clinic, in order to save himself, his marriage maybe, and most definitely a several hundred million dollar divorce settlement (if you're cynical about such things).
Also, while the therapeutic environment stresses group living and counseling, Tiger has specifically requested customized, private quarters and personalized maid and staff services during his stay.
Not a great sign when you enter rehab with a list of demands.
4.  You often find yourself being photographed with a goofy, blank stare on your face.
A veteran of numerous rehab stays, Lindsay Lohan perhaps has set the bar for "obvious signs that my rehab didn't work as advertised" photo opportunities.
It was just a couple months ago, during Lindsay's latest string of all-night party benders, that it appeared some friends and family were staging an intervention for LiLo, but she bolted just in time to save her righteous buzz.
5.  You married Bobby Brown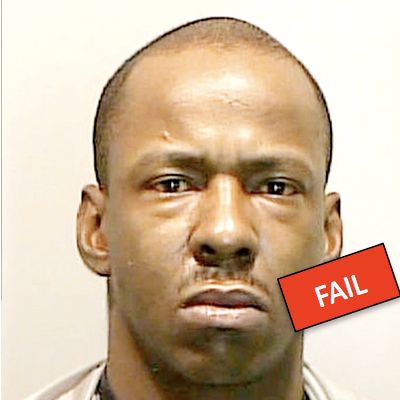 Love is definitely blind, but let's face it, if you find yourself married to Bobby Brown, it's not a good sign as to getting yourself straight.
Whitney Houston can attest to this fact, the legendary singer frequenting various rehab centers during the course of her marriage to Bobby, himself rotating the turnstile at the drug addiction clinics quite frequently.