Fans Throw Bagels at Pete Doherty; Other Troubled Music Artists Fear Ironic Food Attacks
Pete Doherty lives a blessed life. A career in music despite often being unable to fully perform on stage. Walking free despite more than 20 arrests and numerous convictions on drug possession, assault, and DUI charges. And, now, fans are even throwing free breakfast-food items at the Babyshambles frontman, so he might get a proper meal.
According to reports, after showing up massively late for his exclusive gig at a Moscow nightclub, Pete Doherty was pelted with bagels by unhappy audience members, one of which he picked up and ate. (A bagel, not an audience member.)
Go, Pete.
While the numerology of the bagel ("0″) certainly seems apt to Mr. Doherty, other troubled music artists are now fearing that they may be the next victims of this ironic food assault.  As a courtesy to these sensitive songsmiths, Celebuzz predicts what ironic food items may be headed their way.
Amy Winehouse better keep her guard up at her next performance, because while the sultry, drug-addled diva is laying some roundhouse kicks into the nightclub manager, she might find unhappy fans flinging this appropriate food item her way.
However, fans should not be surprised if Amy snacks on a few from off the stage and orders herself a couple or 20 martinis to wet her whistle.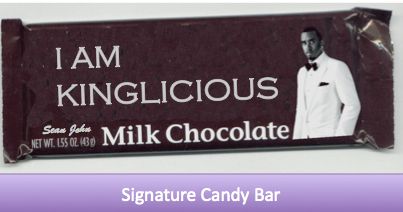 P. Diddy better be watching his back, because so much time spent on his endless line of Sean Jean and I Am King licensed merchandise has caused him to lose focus on his underlying skill in music. 
He shouldn't be surprised if fans start tossing some of his new signature line of candy bars in his general direction, as a message of ironic dissatisfaction.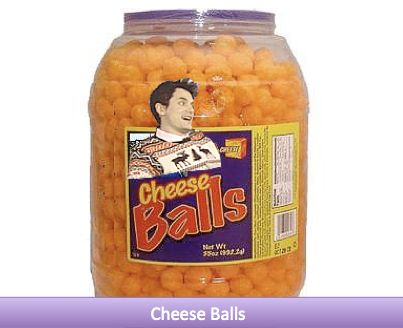 John Mayer knows precisely what's coming his way, based upon his never-ending tweets and comments to the media, the latest being of his more subtle variety:
"When I get married that's gonna be my vows, 'Do you, John Mayer, take this woman to have and to hold, to wear her ass like headgear?' Yes, I do—you're the one whose ass I wanna wear like a hat for the rest of my life."

       — John Mayer, as quoted to New York Post, 1/29/10
Rapper T.I. may have lost a step or two after spending half a year in the Big House for hiding a boatload of weapons in his car, so he'd be wise to keep an eye out for the Glock Cake Guns that fans might be throwing his way.
Of course, there is the possibility T.I. still fires off a few rounds at his show. Thankfully, the guns are filled with jelly and frosting.