Taylor Lautner's Abs Turn 18, Worldwide Panic Erupts
Abtastic Twilight wolfman Taylor Lautner turns barely legal today, and the world is going crazy. Reports from numerous locales (mostly in our mind) provide account after account of women becoming overcome by passion in public and private settings over what is now being called "18-Tay Day", with numerous Days of Our Lives superfans having already been rushed to the hospital with hysteria-related complications.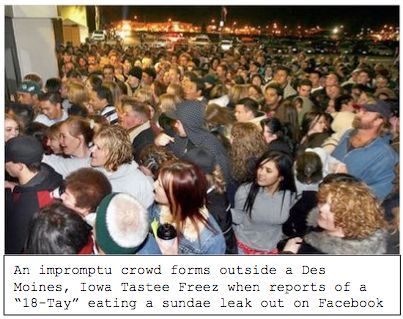 Even celebrities are not immune from reaction to the barely legal status of Taylor Lautner.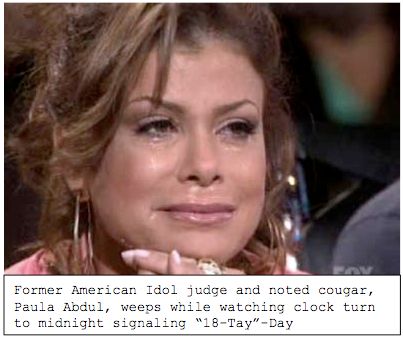 And the phenomenon is truly global, stretching far beyond the borders of the U.S., as reports come in from around the globe of screaming flash mobs and even accounts of women beating themselves with sticks in the street.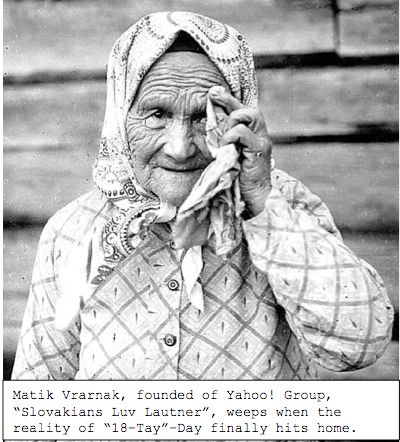 In a press release issued this morning through his publicist, Lautner stated that he wished to thank the millions of people sending birthday wishes, proposals, solicitations, and hotel room keys, but that at this time he was going to remain in hiding, fearing for his bodily safety.
In testament to the latter point, the last known photo of Lautner, taken just moments after he turned 18, clearly shows his immediate peril.
Happy Birthday, Taylor. 
And, godspeed.