Imagined Pages From Tori Spelling's New Children's Book
Most people remember Tori Spelling for her inspired portrayal of "Donna Martin" on the original Beverly Hills 90210, which was coincidentally produced by her father, Aaron Spelling.
But, to me, Tori Spelling will always be a wife, a mom, and the author of just the most amazing books ever — sTori Telling, her funny, but touching autobiography, Mommywood, her hi-larious and sobering story of life as a Hollywood mommy, and, her soon to be released, Unchartered terriTORI, due this summer.  The line starts behind me!
However, now, the multitalented Ms. Spelling is lending her literary talents to the children's storytelling genre, with the publication of her first book just for kids — Presenting…Tallulah, the story of a young girl trying to keep it real in a world that wants to change her.  Okay, no surprise here, but this sounds a touch autobiographical as well!
As her number one fans, we've taken the liberty of imagining what Tori's literary masterwork might look like, which you can see below: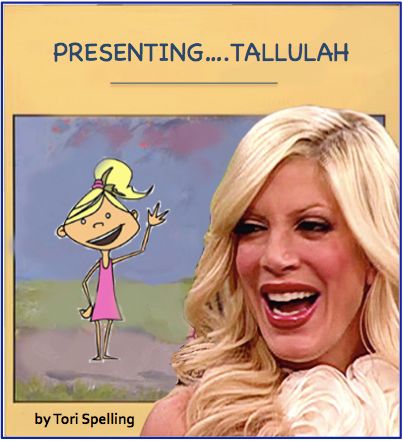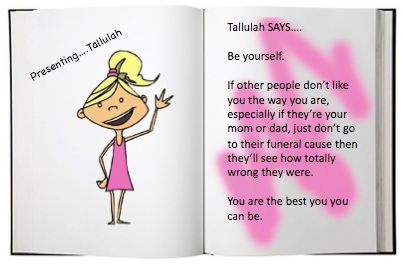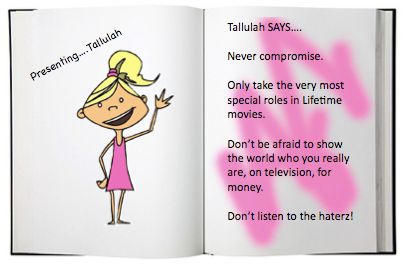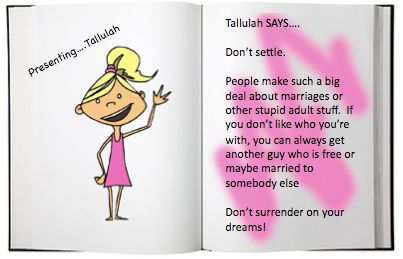 CAN NOT W-A-I-T-!