The Week In Bittersweet Celebrity News
You got your yin and your yang. Your darkest skies before the dawn. Your spoonful of sugar to make the medicine go down. Life is all about duality, taking the good with the bad.
Bitter/Sweet Celebrity News Roundup presents the double-edged sword of celebrity "bitter" news made all good with "sweet" news, the true balance of life.
BITTER: Gossip Girl actor, Matthew Settle and his wife announced their divorce this week
but…
SWEET: Nicole Richie got the swank bling from long time boyfriend and baby daddy, Joel Madden.
BITTER:  Thanks to an excess of sugary snacks, Lil Wayne required an excruciating eight root canals performed in a single dentist office visit this week.
but…
SWEET:  Jesse James sweetly-named dog, CinnaBun, was returned to him by a stranger after two weeks of being missing.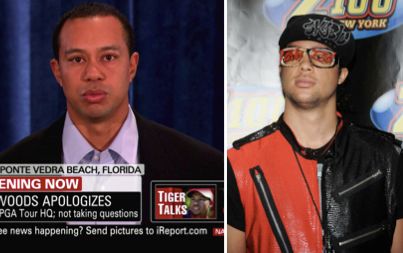 BITTER:  The kickoff of the Tiger Woods "ten-thousands apologies tour" wherein Tiger calls a press conference to publicize the fact that he wants privacy.
but…
SWEET:  Goofy rapper, Sky Blu of the LMFAO crew, refused to apologize for punching former G.O.P. Presidential candidate, Mitt Romney, on a airplane flight to Vancouver.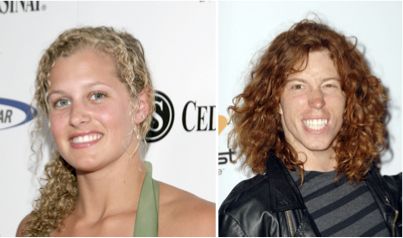 BITTER:  U.S. Snowboarder, Lindsey Jacobellis, seeking redemption for a blown medal in the Olympics four years ago, blew it again in Vancouver.
but…
SWEET:  Shaun White, a/k/a "The Flying Tomato" dominated the snowboard half-pipe to win Gold in Vancouver.