Oscar Competition Heats Up With Bizarre Oscar Conspiracies
Bizarre proceedings are a foot as Oscar fever sweeps this nation like a combination swine-flu / Paris Hilton sex tape.  Here at Celebuzz, we don't believe in coincidences.  Where we see smoke, we know Kate Moss is likely standing around the corner dragging on a Camel.  Hey, we didn't spend five hours in online journalism school for nothing.
Right now, we smell Oscar conspiracies.  The competitive fire driving nominees to dabble in all sorts of dastardly, dark-handed, deeds to best their competition on Sunday night.  Of course, we have no real proof of any of this, but that's just because they don't want us to know.
For instance….
Sandra Bullock is shopping for groceries at the health food stores.  When she hears the news, what does Oscar Best Actress competitor, Carey Mulligan, order her guyfriend, Transformer Boy, to do?  You guessed it.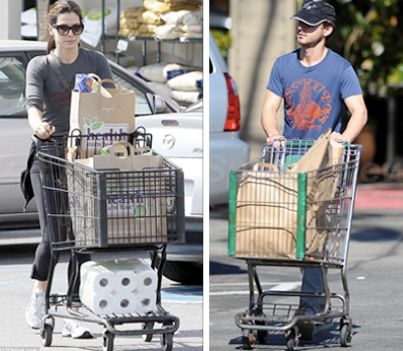 This sinister conspiracy is just the tip of the iceberg.
See Anna Kendrick.
See Anna Kendrick being asked to leave the swank L.A. hotel after she was caught flashing Academy voters in the lobby cocktail lounge.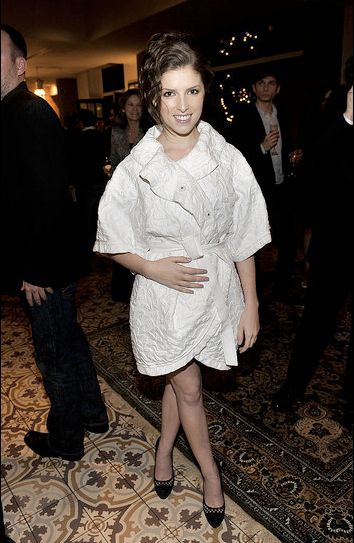 What's our proof?  We have none.  Which is in itself proof of a highly calculated Oscar conspiracy.
So very sad.  And, even sadder…
According to the almost always right, People Magazine, Oscar nominee Jeremy Renner (Best Actor nominee, The Hurt Locker) spent the night cocktailing it up at Madonna's manager's home with Academic Decathlete, Jessica Simpson, and even exchanged digits at the conclusion of the evening.
Nice try, Whoever Put Simpson Up To This Nefarious Plot.  Trying to rob Renner of his grey matter through the process of osmosis into the empty shell that is Simpson's cranium, thereby hoping he won't notice that his Oscar is being stolen by….who?  Clooney?   Morgan Freeman?  Fiends.
Thankfully, Renner recovered from his past evening's mindless meld and has announced that he's bringing his mom to the Oscars.
Make no mistake about it, shifty business is afoot in the final hours leading up to Oscars.  We'd tell you more, but then we'd have to kill you.