It's not complicated
The queen of pop punk is back, and she has a whole new look! Avril Lavigne is well known for being the voice for every rebellious teen or pre-teen in the early 2000s, and many of us still know all the words — or at least the chorus — to "Complicated."
However, the Canadian singer has been flying under the radar since her last album was released in 2013. And while it seems she's back now, the star has ditched the grunge look for something a little more adult.
New Look, Who Dis?
With unforgettable hits, Avril Lavigne carved out her place in pop music over a decade ago. She sang about going to the mall, skateboarding — the deep, relatable stuff. However, the "Sk8er Boi" singer has been noticeably absent from the public eye in the past few years… until now.
The 33-year-old singer appeared back in the game when she made her first red carpet appearance in two years. Stepping out after years of silence, the pop punk princess recently attended the Race to Erase MS Gala at the Beverly Hilton Hotel.
She's since been working on a new album, which she calls "a really powerful record."
A New Album Is Coming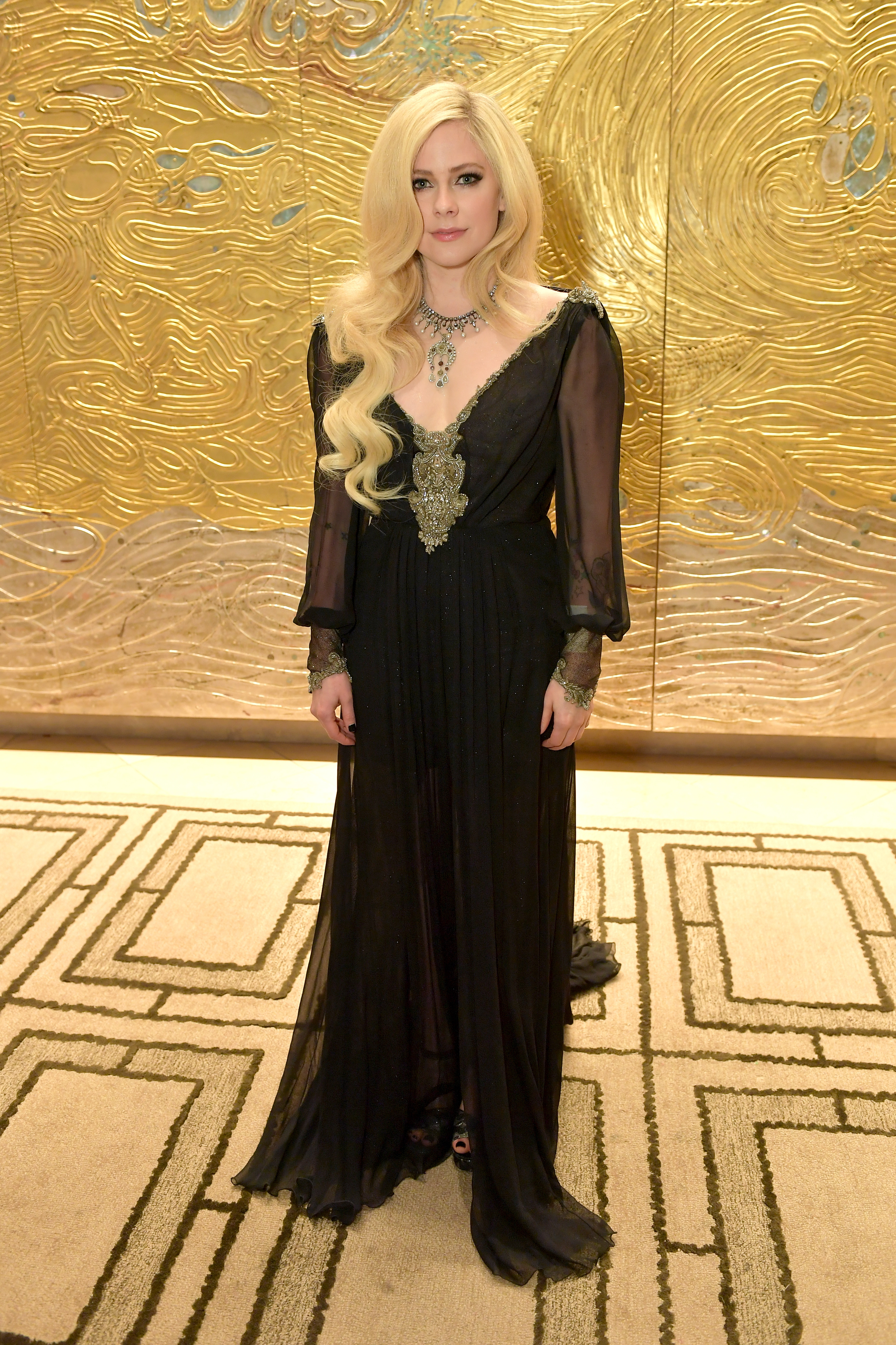 "I've been writing songs that are really just powerful and true and honest and sincere and I think people will really be able to relate to it," Avril told E! News.
"I've gone through a lot of personal stuff in the past two years and so I've really drawn from that. I mean, I always do, but this album is so different… I am producing, too, the songs. It's more of a vocal record and just like, hearing the lyrics and really hearing the emotion in the vocal. It's very piano-driven, too."
Earlier this year, Avril said that the record would be "Personal, dear, intimate, dramatic, raw, powerful, strong and unexpected. This record is a true emotional journey."
The star said she was "going back to my roots a little bit."
"I got my start in church and at country fairs when I was a young child, and I think those earlier influences are definitely coming out now," she added.
Hibernating and Healing
Avril was out of the spotlight for so long that conspiracy theories began to crop up.
The most popular of these was that pop punk princess had a body double named Melissa that would deal with the pressure of being famous for Avril. However, tragedy struck and Avril died, forcing producers to make Melissa masquerade as the "Complicated" singer ever since.
Those devoted to the theory, which was started by a Brazilian fan page, believe that there are hints of the truth hidden in song titles, lyrics, booklets, and even some promotional materials.
However, the songwriter since refuted the bizarre speculations, explaining that she's simply been "hibernating and healing."
"I've always been a really grounded and grateful person, but it changes a lot," she said. "The simple things in life are what mean the most, really. I'm happy to be here, happy to be supporting."