Bethenny Frankel is #sorrynotsorry
Like most celebrities, Bethenny Frankel isn't camera shy and we have proof.
Recently, the Real Housewives of New York and celebrity chef owned up to the sins of her past, but it doesn't seem like she'll be repenting anytime soon.
The Skinny Girl star recently confronted her demons head on, on a recent episode of the Bravo TV series Real Housewives of New York exclaiming that she "doesn't regret it at all."
Living Life With No Regrets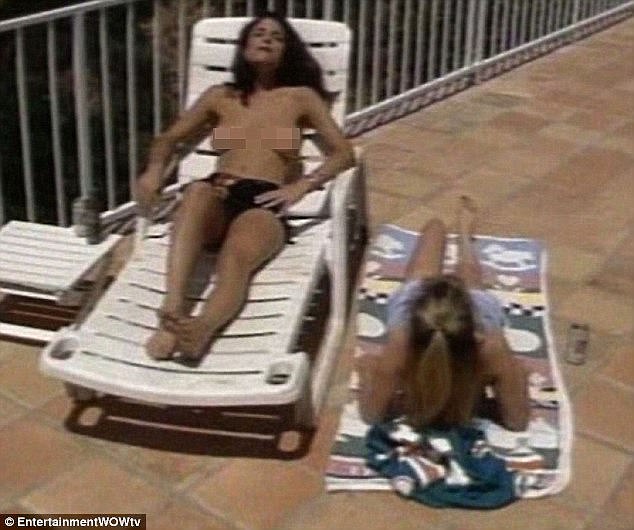 Many celebrities have had a love affair with the camera. It comes with the territory. And sometimes, their love for the camera leads them to strip their inhibitions and expose every single asset.
This has been the case for Bethenny Frankel, who made the decision to appear in the nude for her acting debut in 1991. Frankel appears in a 90s version of soft porn called Hollywood Hills 90028 and can be seen many times throughout the cheesy flick baring it all for the cameras.
She's unashamed though, and we see why. With boobs like hers ? She's got no cause to cover up.
Bare Babe
That's right the 46 -ear-old mom of one insists that she has no shame about appearing in the film, in which she played a young seductress who lures men in Hollywood only to kill them.
Several times throughout the film the black-widow actress appears topless and in some instances completely naked for a sexy bedroom scenario with one of her male suitors.
A young Frankel has the same ballsy attitude about her acting portfolio as she did back then claiming, "'I have no issue with it whatsoever… It wasn't porn. It was a cheesy movie."
Well, at least we all can agree on one thing. Don't believe us ? Check out the film's trailer.
The Naked Truth
Gutsy as she may be, her decision of course doesn't come without some shady criticism from fellow castmate of Real Housewives of New York City, Ramona Singer.
The mettlesome and favorited blonde took shots at Frankel at a group dinner the cast recently had. Singer pried heavily into the situation even going so far as to drag Frankel's six-year-old daughter into their heckling.
"You're in the press now being naked and doing soft porn… Have you explained to her the situation? Kids talk, they're very sophisticated," says Singer.
We'd have to say that this is low, even for Ramona.
See what Bethenny Frankel says she has no remorse about