Brand new BFFS!
After years of throwing shade and making catty comments at each other, Brandi Glaville and LeAnn Rimes may have finally settled their feud.
In a shocking move that no one could have ever predicted, the two ladies seemingly put their differences aside for a selfie that suggested they've buried the hatchet. Coming together to celebrate the 11th birthday of Brandi and ex Eddie Cibrian's son Jake, the famous rivals appeared to be in good spirits as they snapped a family photo together.
No More Bad Blood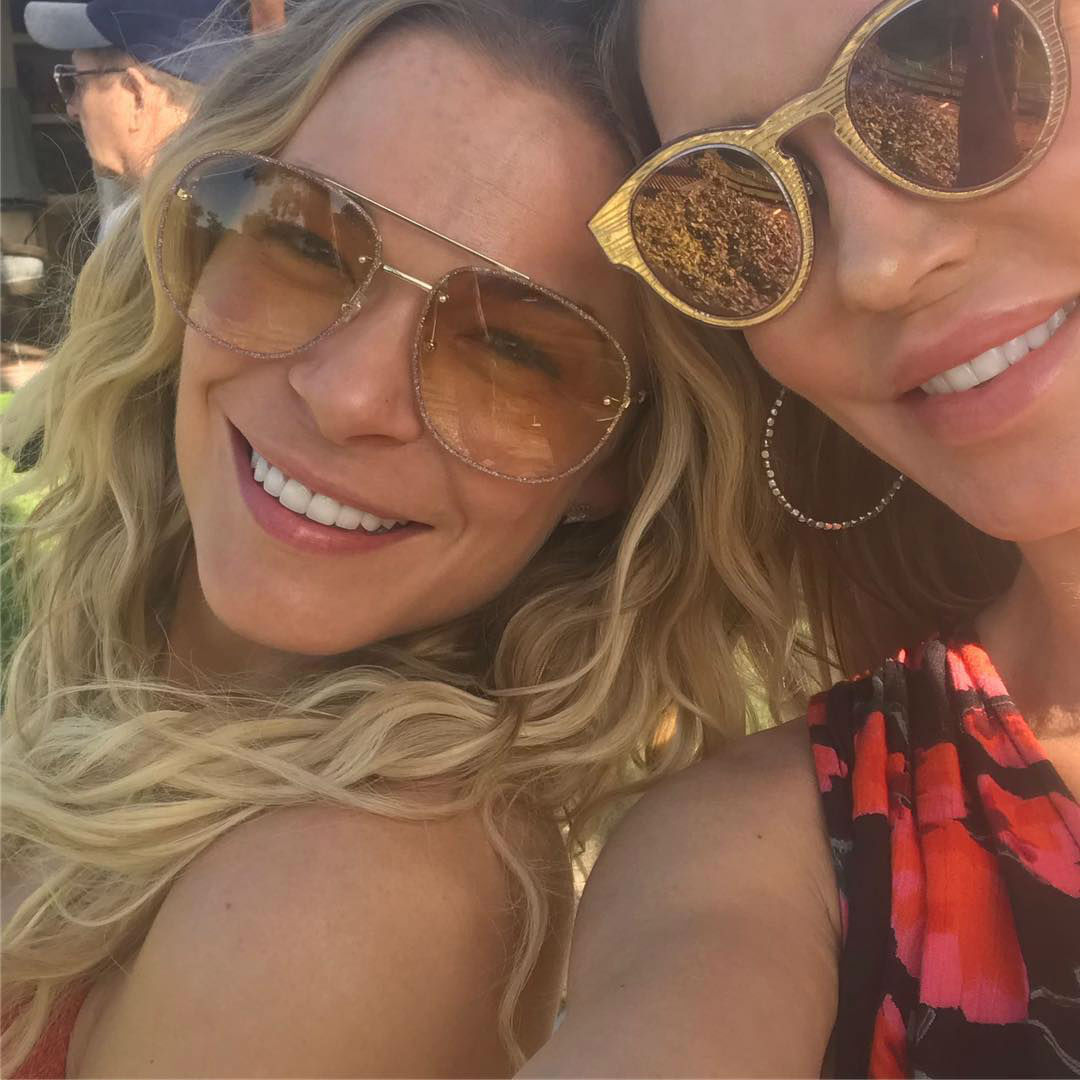 Has hell frozen over?! It certainly seems so now that Brandi Glaville and LeAnn Rimes are — gasp! — hanging out together.
The longtime rivals seemingly put their differences aside over the weekend when they got together to celebrate the birthday of Brandi, 45, and Eddie Cibrian's 11-year-old son Jake. Appearing to have let bygones be bygones, the two ladies cemented their now-friendly relationship by snapping a rare, commemorative selfie together.
"Peace in #calabasturd hanging for Jakes bday," Brandi wrote alongside the picture, which showed the Real Housewives of Beverly Hills star smiling with the singer.
She added in another photo with her 14-year-old son Mason, "Happy BIRF-Day to me and not this big guy Mason but my other big man Jake. True loves of my life time goes so fast enjoy your babies while you can."
Modern Family
Though Leann, 35, didn't post the same selfie her former rival shared, she did send some love to the birthday boy by sharing a throwback photo.
"Happy O-fficial Birthday to this lil man!" she wrote. "I am so blessed to be his stepmom. What joy he brings to the lives of everyone he encounters. I wish he was still this little."
Does this mean their longstanding feud is finally over?
Past Affair
As fans know, Brandi has had it out for LeAnn since 2009 when the "How Do I Live" songstress had an affair with Eddie, 44, who was then married to the Bravo star. Brandi filed for divorce soon after her ex went public with his new romance.
LeAnn wed Eddie wed in 2011. Since then, her feud with her husband's ex-wife continued as recently as 2017.
Last June, Brandi alleged that LeAnn had been "going after" her boyfriend Donald Friese and "checking his stuff." She also claimed Eddie will divorce LeAnn once he hit the 10-year mark with the country star. "In the state of California, after 10 years, you are entitled to half of everything that the other person has and that's it," she told E! News. "I really believe he is putting in his 10 years."