Her famous bum may not be natural after all...
Not a day goes by in Hollywood when someone doesn't get a little work done. Plastic surgery rumors are always swirling for the Kardashians even when they've spent years maintaining that their bootylicious behinds are 100 percent all natural.
Kourtney Kardashian is the latest sister to spark speculations after she shared several photos of her noticeably perkier butt. While it's still not as big as Kim Kardashian's famous bum, many fans suspect the mom-of-three secretly got herself a little nip and tuck to compete with her sister's signature curves.
Amid the plastic surgery rumors, top cosmetic surgeons are now weighing in and dissecting the truth behind Kourtney's buns. Are they fake? Read on to find out!
Not So Natural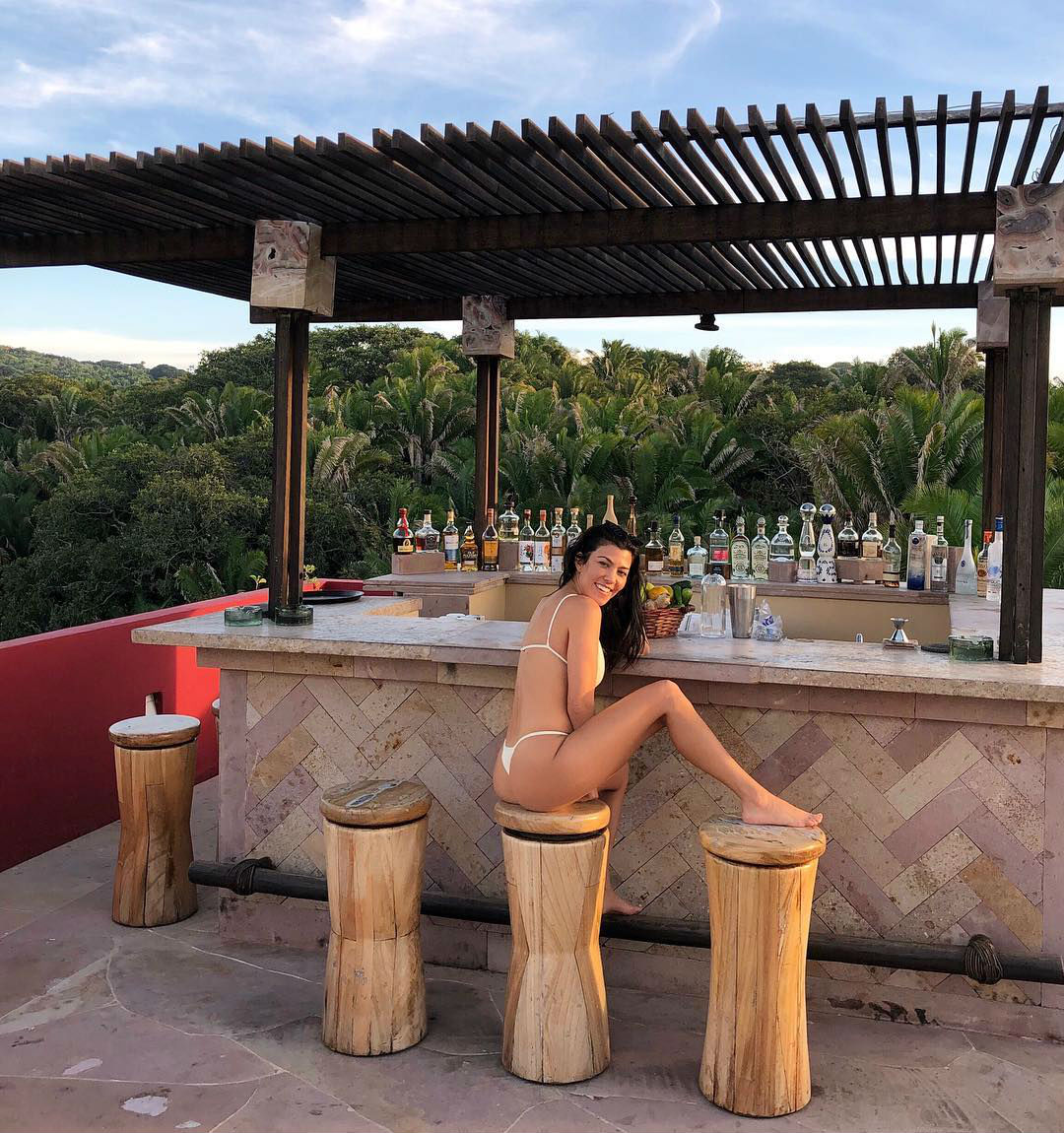 The Kardashians have always maintained that their famous behinds are 100 percent all natural, but that may not actually be the case!
Kourtney Kardashian recently sparked plastic surgery rumors when she was spotted with a noticeably perkier booty. As seen in photos taken from her Mexico vacation with boyfriend Younes Bendjima, the 38-year-old reality star's derrière looked rounder than before as she hit the beach in a skimpy thong bikini.
Naturally, many fans took this as a sign that the mom-of-three was getting a little work done to compete with Kim and Khloé Kardashian's signature curves.
Big Booty
Dr. Vartan Mardirossian — a Florida-based plastic surgeon who did not treat Kourtney but evaluated before-and-after photos — told Radar Online the brunette beauty "might have undergone a Brazilian butt lift OR has had a few treatments of sculptra which is a proprietary formulation of poly-lactic acid used to stimulate collagen."
"Sculpta is designed to work gradually over a series of an average of three treatments, which is what Kourtney has possibly done," she added.
All About the Bass
While the star does not appear to have gone under the knife, Dr. Anthony Youn, another specialist who did not treat the Kardashian sister, concluded that "Kourtney's buttocks appear to have enlarged and rounded out" as compared to before.
"I suspect that she may have undergone injections of a filler like Sculptra, which is becoming more and more common," he said. "This temporary enhancement lasts two years or more and can be done without any real downtime. She definitely looks shapely."