Duggars gone wild?!
Move aside Joy-Anna Duggar and her alleged shotgun wedding; there's a new Duggar wild child in town. This time it's a son, and fans are going wild over the newest scandal from the famous family. While the focus on the Duggar-verse has been on Jim Bob and Michelle Duggar's daughters for quite some time now, the Duggar sons are stepping up and making some headlines of their own these days as they've finally started courting, tying the knot, and announcing babies on the way!
The newest hoopla from the Duggar fan base surrounds Joseph Duggar and his now-wife Kendra Caldwell who are expecting their first child in the coming months.
Rebel?
The Duggar family might have another "wild child" on their hands… well, at least by their standards. The conservative Christian family has endured their fair of scandals from Josh Duggar's legal issues and infidelity to Joy-Anna Duggar's alleged (and now basically disproved) "shotgun wedding" to Jinger Duggar's supposed birth control use, but now the younger boys are taking center stage when it comes to scandalous Duggar family headlines.
This time, it all surrounds Joseph Duggar, his then-bride-to-be Kendra Caldwell, and some broken courtship rules at their joint bachelor/bachelorette parties.
Scandalous!
The newest episode found the loving couple a few weeks before they wed celebrating their upcoming nuptials at a joint party surrounded by friends and family… but that's not all they were seen doing!
The pair opted to spend the day on the water with their loved ones and went tubing together as part of the festivities. It turns out mix. It turns out that extreme water sports and Duggar families rules don't mix. Fans were shocked to see the not-yet-married couple getting closer than courting Duggars ever have before during Monday's (March 19, 2018) episode of Counting On.
Big Rules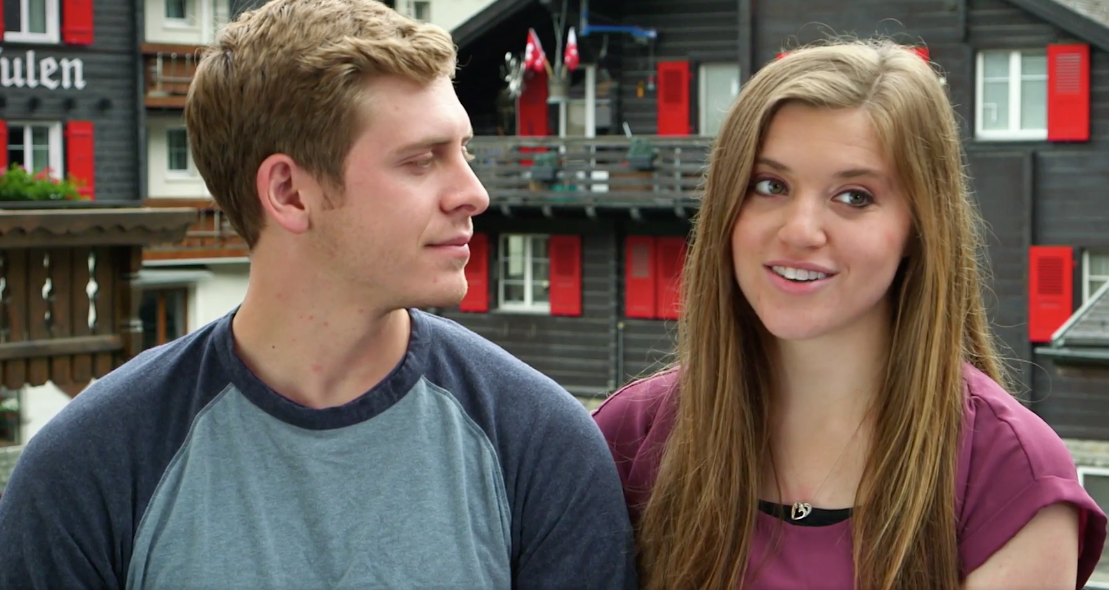 Fans of the family will know that the Duggars observe extremely strict pre-marriage rules ("courting" rules) which prohibits couples from certain things ― intimate activities, kissing, hugging, touching outside of certain areas, as well as simply being alone are all no-nos in the Duggar home ― before the big day. While other Duggars have come under fire for their pre-marital interactions before, this is the first time it's been filmed and aired for all the world to see!
Previous accusations of Duggar misconduct have most notably come from Joy-Anna and her hubby Austin Forsyth who admitted prior to their wedding day that they don't always follow their own rules "perfectly."
"That was a real hard try," Austin said when the rumors of pre-marital relations sprang up for the couple.