This Blink-182 star is coming for Kourt!
Step aside, Younes Bendjima, there's another man gunning for your girl. While the rumors that Kourtney Kardashian and her boytoy Younes split have mostly died down at this point, that doesn't mean that other eligible men aren't getting their hopes up that the end could be near for the couple. According to an insider, one such hopeful man is Travis Barker, Blink-182 drummer and neighbor of Kourtney and her kids!
Could there be a Kardashian love triangle brewing?
Trouble for Kourt?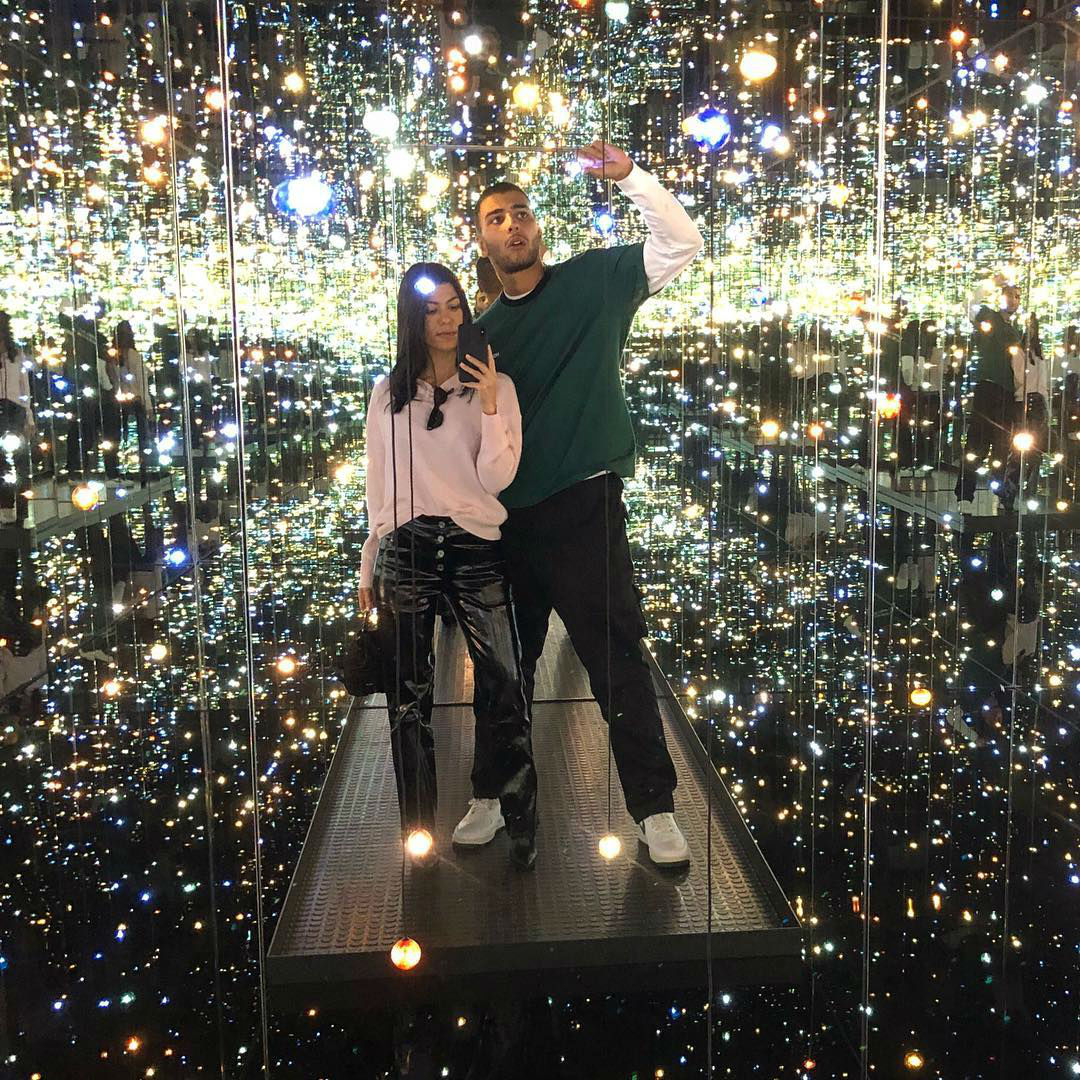 Kourtney Kardashian and Younes Bendjima have been going strong for over a year now, and most hopeful single men have marked Kourt as officially "off the market." That is, until rumors that there was trouble in paradise started swirling earlier this month.
The talk of a Younes/Kourtney split was fueled, as these things tend to be, by suspicious social media activity on the part of the Keeping Up With the Kardashians star in early March. The 38-year-old reality star deactivated her Instagram after unfollowing her beau for a period of hours which got fans into a tizzy. Additionally, Younes made his account private in the midst of it all.
Definitely fishy.
Don't Miss It!
Though the two are apparently doing alright these days, the fleeting hint that Kourtney might be having trouble with her 24-year-old boytoy brought out other romantic hopefuls who might start vying for the E! star's affections.
According to an insider, one such hopeful is Blink-182 drummer and Kardashian neighbor Travis Barker!
"Travis lives a couple of blocks from Kourt in the same gated community in Calabasas and their kids play together," a source told Radar Online. "He's always had a bit of a thing for her."
The source also said that the musician feels he "missed his chance" to woo Kourtney last time she was single (after her breakup from Scott Disick), but intends to ask her to dinner the next chance he gets.
"[Travis] wants to take her for dinner at his Crossroads restaurant and wow her with all his favorite vegan dishes," the insider dished.
Maybe next time?
Unfortunately for Travis, things do seem to be on an upswing for Kourtney and Younes of late. The couple was spotted a few weeks ago strolling through the supermarket and getting silly on their (recently rectified) Instagrams for all their followers to see.
The couple enjoyed a low-key date night perusing the aisles at their local Bristol Farms in Woodland Hills, Calif. As seen on Kourtney's Instagram Story, the mother-of-three had a blast picking up groceries with no pesky photographers in sight.
"First time to the market," she captioned one shot.
In another, Younes, 24, can be seen manning the cart as they grabbed some food at the hot bar.