I guess she's really done with Tyga this time
The saga of Kylie Jenner and Tyga, her on-again-off-again boyfriend of two years, may finally be done for good. She's been hanging all over rapper Travis Scott. We've never seen Kylie so gaga over another guy; she was even seen giving him a little PDA while in Miami, Florida. We're so happy to see her moving on to bigger and better things.
Taking Kylie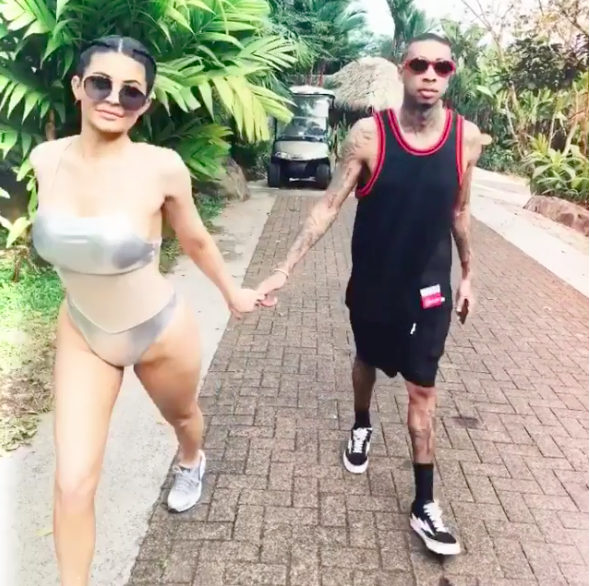 Kylie seemed to be enraptured by the older rapper Tyga for years, as he developed an interest in her before she was of legal age; he even left his baby mama Blac Chyna to hook up with Kylie.
Moving On
It's easy to forget that Kylie is still a very young woman; she's only 19! So, like any young person, she's going to have a need to play the field so that she can figure out what she really wants in a partner.
Just a few short weeks after kicking Tyga out of her mansion, she's been getting really close and comfortable with rapper Travis Scott.
A Socialite's Night
Kylie and Travis were spotted having dinner with David Grutman and his wife Isabel Rangel in Miami on Sunday, April 6th. The new couple was looking awfully cozy, wearing similar clothing.
Kylie was wearing a black Hooters t-shirt and baggy red sweatpants, and Travis was wearing a black Tiger Woods t-shirt and colorful pants. Kylie also had her phone in a furry yellow phone case.
Then they got caught stealing a kiss.
Kylie deserves to experience a new love after spending years with Tyga