Leaked!
With all the technology surrounding the world today it's hard to feel like anything is safe. Regardless of if you store something in the "cloud" or on your own personal computer, there's always a thought in your head asking, "is this really safe?" Unfortunately, the answer might be no. Sarah Hyland probably should have secured her private photos a little bit better… Check it out!
Leaked!
Sarah Hyland might be facing one of her worst nightmares right now, and we can't help but feel for her. The Modern Family star has reportedly had some interesting photos leaked to the internet, and Radar Online can confirm it.
Least of Her Worries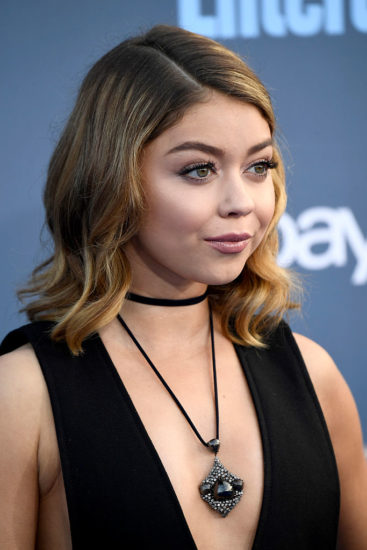 The 26-year-old actress from New York has been through a lot, but this might be the worst thing to happen to her. Recently Radar Online posted a video of her drinking and seemingly being a little drunk around a Dave & Buster's, but that's the least of her worries right now.
The Pics
The pictures that Radar claims to have feature Hyland both topless and bottomless, while another set shows her in a robe and kissing her ex-boyfriend while naked. Radar Online has made the decision not to publish the pictures, but we're sure anyone could find them with a few quick Google searches.
Check out what she said!