The woman claims she has damning evidence Khloé Kardashian's boyfriend cheated
Khloé Kardashian may not be the only woman who's expecting Tristan Thompson's baby! Amid allegations the dad-to-be cheated on his pregnant girlfriend just days before her due date, a woman identifying herself to be one the Cleveland Cavaliers star's side chicks says she also has a little one on the way.
Not only does the self-proclaimed mistress claim to have a bun in the oven, but she also alleges she has receipts of the affair — including explicit texts allegedly sent by the baby daddy and a NSFW video of them in bed together.
This cheating scandal is just getting worse with each day!
Baby Mama Drama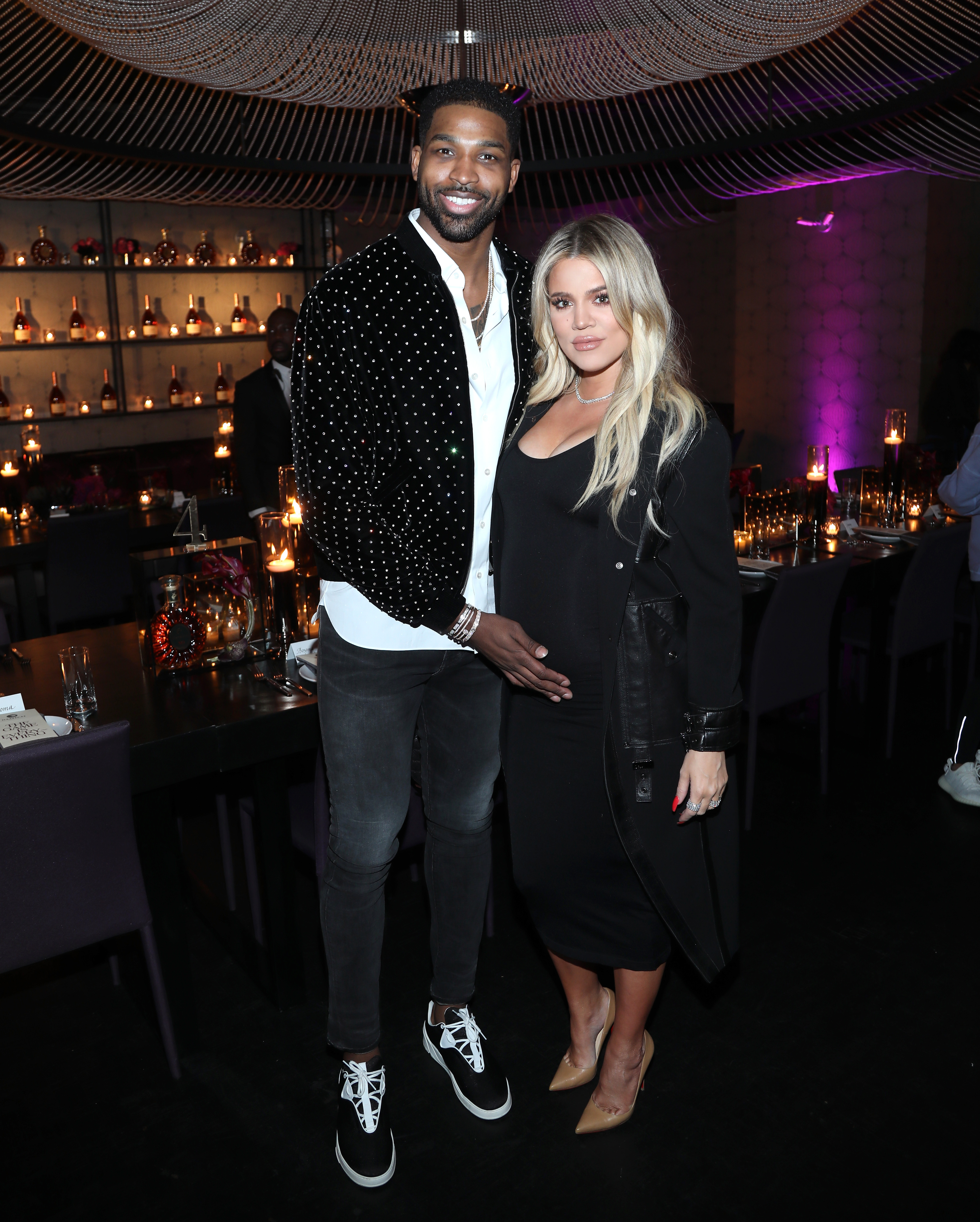 Khloé Kardashian may not be the only woman who's expecting Tristan Thompson's baby.
Amid a bombshell cheating scandal, a woman identifying herself to be a woman who spent the night with the Cleveland Cavaliers player this weekend claims she, too, is pregnant.
The alleged side chick, who goes by @ms.stephaniee_ on Instagram, broke her silence on Tuesday, April 10, just house after video footage of Tristan, 27, appearing to make out with a woman at a New York City rooftop bar surfaced. In a series of now-deleted Instagram Stories, the self-proclaimed mistress alleged she spent the night with athlete and has footage of their supposed steamy tryst.
The Other Woman
In a video shared on her account, a man and a woman can be seen in the middle of a sexual encounter in bed. Though @ms.stephaniee_ alleges she is the woman depicted and Tristan is the man in racy footage, her claims cannot be verified as neither of their faces are visible in the brief clip.
However, that's not all she leaked…
Leaked Sexts
To make matters worse, the woman also shared several screenshots of sexually charged texts she claimed were sent by Khloé's boyfriend.
"If I was there I would grab u while u try to walk away from me than I would pull ya hair and kiss you than rip ya clothes off and lay u down while I suck ya p**** and say sorry," one text read.
The mystery gal pal also tagged Tristan in a selfie, writing alongside an eggplant emoji, "Mood @realtristan13 Zaddy."