He might finally be over Kylie
Tyra's new girl is working overtime to get his mind off of his ex-boo Kylie Jenner, so she took it all off for… everyone. Oh, you didn't know Tyga was dating someone new? The rapper has taken his love talents elsewhere, reportedly dating young and vivacious British model Demi Rose Mawby.
Demi recently made a bold move, uploading a nude photo of herself to Instagram. See how the model stacks up to her boyfriend's ex.
Keeping it Candid
These two have been rumored to be sparking up romance since last year's Cannes Festival, and it looks like all the talk was true.
The young Instagram model has gained a whopping two million followers since being linked to the famed rapper who is signed to Kanye West's label.
With his hot new Brit bombshell on his arm and striking cheeky poses for the camera, he seems to be moving along with his life rather nicely.
Ticking
One thing the model does manage to do for Tyga and her adoring fans is keep us interested in what she's got going on. This includes uploading much about her life and the candid photos sessions she takes part in.
If you were scrolling through her timeline recently, you saw the blazingly hot and nearly naked photo she used to decorate her IG page.
She's quite the stunner.
No comparison?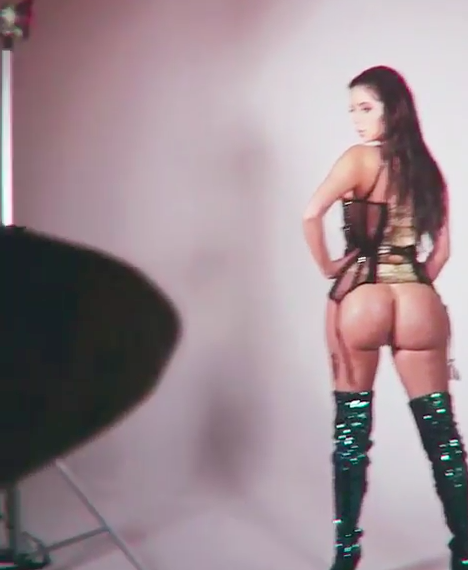 Let's not beat around the bush here… Tyga's new girl looks eerily similar to Kylie. The young starlet has been compared to Jenner since rumors about her and Tyga started last year, and some critics have said Mawby copies some of Jenner's style and looks.
Copycat or not, Mawby is making waves in her own lane and has the fans to prove it.
She is a model, after all